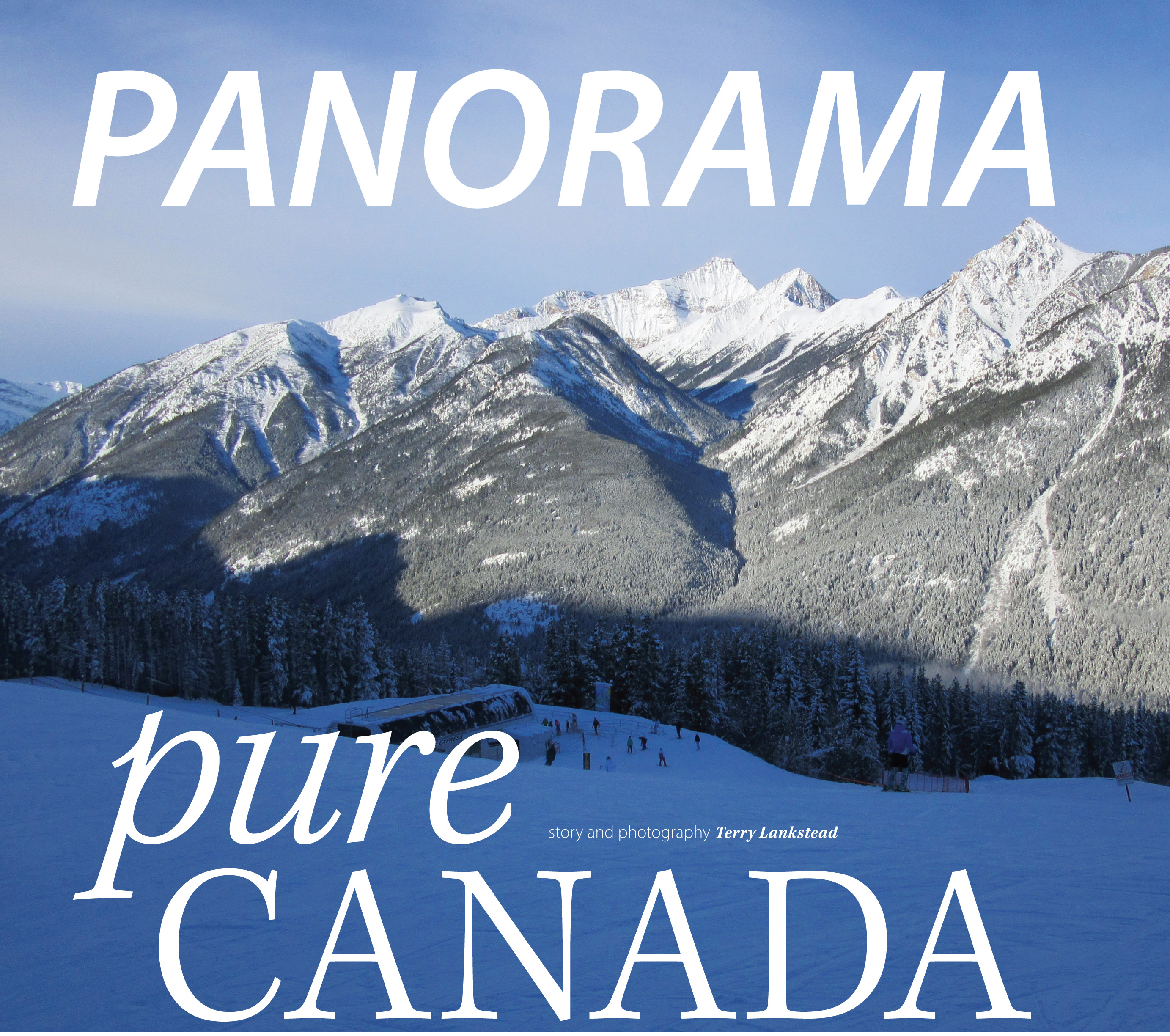 There is nothing anyone could say that would have prepared me for the sheer spectacle about to unfold as our shuttle driver Takuya, pulls out of the Calgary airport arrivals level. But before we begin our four-hour journey that takes in the Banff and Kootenay national parks, as well as the (blink-and-you'll-miss-it) Radium Hot Springs, en-route to BC's Powder Highway, I think back to my check-in at Pearson.
Watching my ski bag disappear into the oversized baggage scanner, a cameraman with numerous flight cases politely tells me to go ahead and asks me where I am headed.
"Panorama!" I blurt out without hesitation thanks to the caffeine coursing through my system.
"Oh, sweet," he replies.
"Yeah, I've never been there or even to the Rockies for that matter," I respond a little embarrassed.
"Oh, it's awesome! I'm from Calgary and I ski there all the time," he declares.
I was already looking forward to visiting a mountain that once hosted the Crazy Canucks back in the eighties but a ringing endorsement from a local with first-hand experience is reassuring.
Along with Rob Knodel, a sports editor from the Winnipeg Free Press, and two other Invermere-bound passengers, we are on our way in an "extendo-van" shuttle from YYC.
Panorama offers two daily direct 311km shuttle rides to and from the airport along a picturesque portion of British Columbia's Powder Highway (95). Aptly named, because it journeys through the powder-rich Kootenay Region past eight of BC's major ski areas, including: Fernie, Kimberley, Revelstoke, Whitewater, Kicking Horse, Silver Star, Red Mountain and of course our destination, Panorama.
Rob has been to Panorama as well as several major (compared to Ontario they are all major) Western ski stops more than a few times and makes for a perfect travel companion (I talk his ear off for hours, the poor fellow). He, along with a woman from Moose Jaw visiting her son in Invermere—the main town ten minutes outside of Panorama Resort—become my unofficial tour guides through the first stage of this journey. And the ooh-ing and aah-ing begins just 15-minutes away from the airport when the Olympic freestyle ski facility comes into view. Beyond that is an unencumbered albeit distant, view of mountain-shaped clouds.
"Hang on, those aren't clouds. Those are actual mountains. Is that the Rockies?" I shriek, as others cover their ears.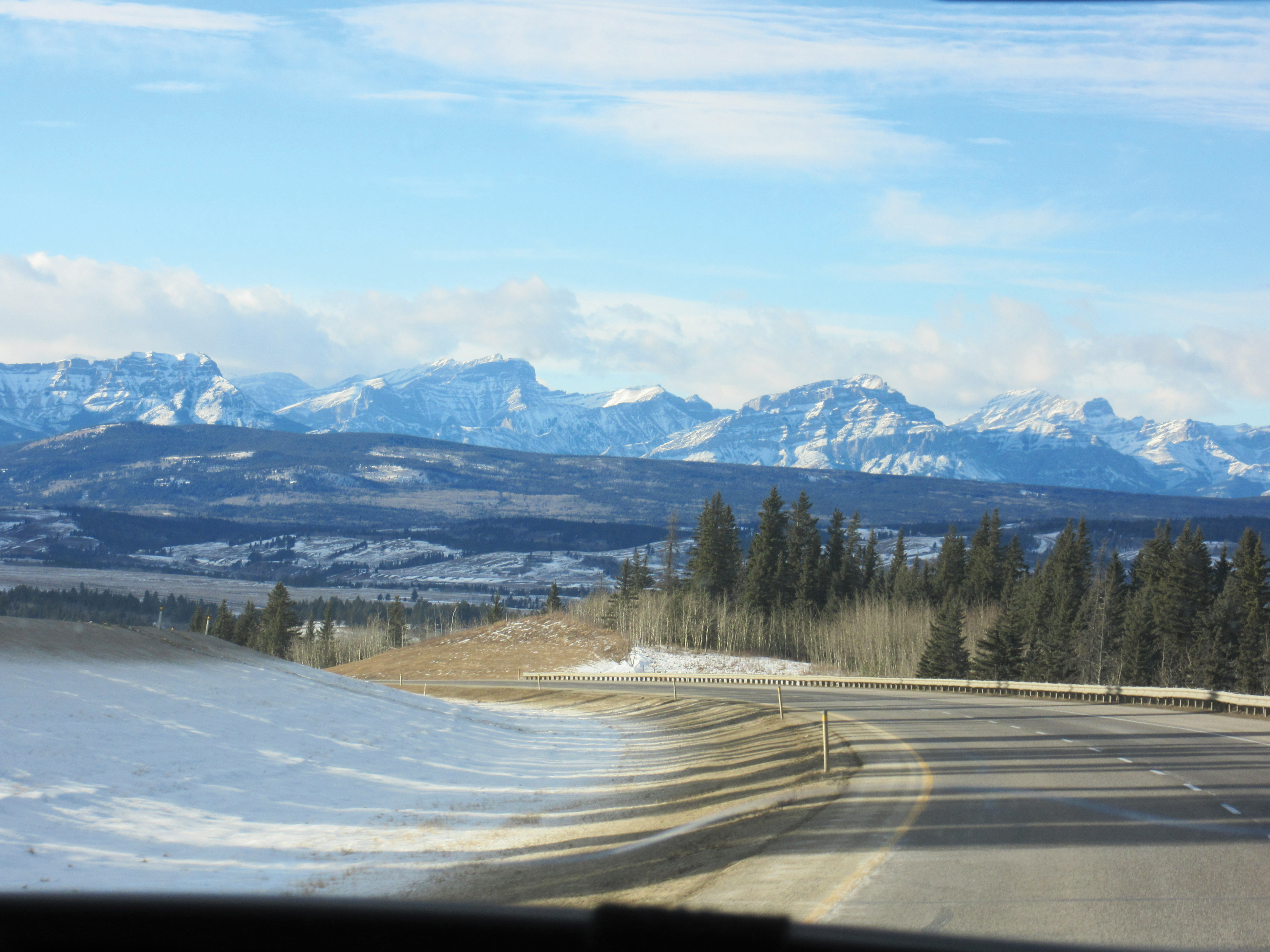 As the peaks begin to consume the view through our windshield, my eyes begin to well up with sheer elation at the spectacle. "This is Canada," I blurt out. It was a proud moment as I subtley dry my cheeks with my fleece. I know this sounds pathetic but it is truly an experience I will never forget. Veteran Rocky Mountain visitors, Moose Jaw Mum (I'll call her) and Rob are rather amused to watch the 'Big-mountain newbie' frantically snapping and tweeting. "This view never gets tired," she says. "But it is always nice to see it appreciated for the first time."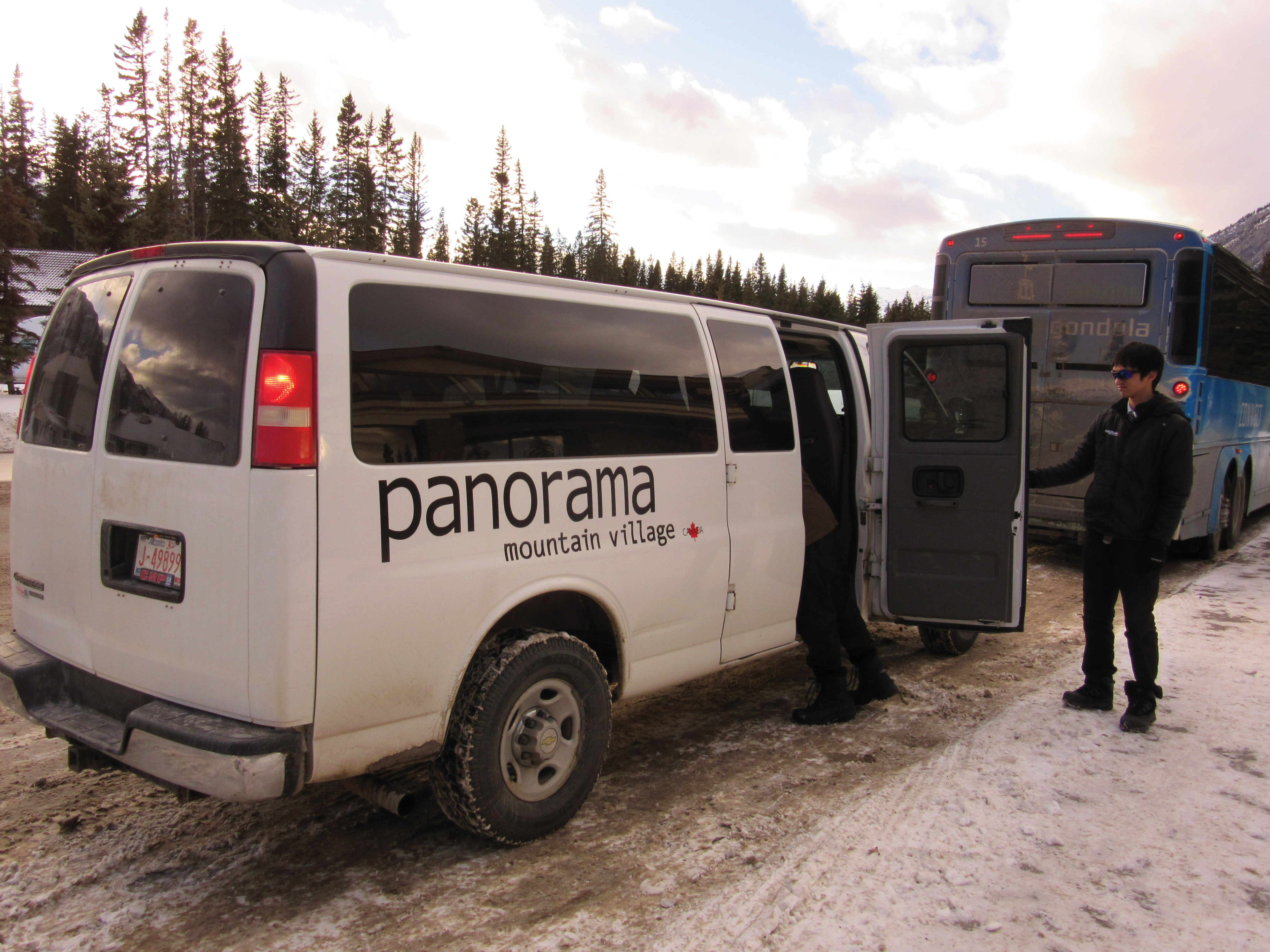 Banff Pitstop
An hour-and-a-half outside of Calgary lies the storybook village of Banff, where we make a brief pitstop at a Tim Hortons (of all places). A gentleman with a Cockney accent serves me a large with milk and a steak sandwich whilst I look through the frosty windows at one of Canada's quintessential ski villages. Banff is smaller than I imagined but oozes alpine charm. Backpackers and four-wheeled ski racks abound as this town is home to iconic ski destinations, Lake Louise, Norquay and Sunshine Village.
Although time here is brief, I get the feeling this would be a great place to spend a few hours, if not ski a few days before heading to Panorama. Continuing through Banff National Park, winding our way through imposing mountain-scapes that seemingly emanate from the roadside, I feel a little vulnerable in our van. Expecting boulders, an avalanche, or a big horn sheep to come tumbling down upon us, I lament the lack of wildlife. Aside for a solitary raptor, I have yet to spot a single wild creature. Moose Jaw Mum explains that moose fences and bridges have greatly reduced regrettable encounters of four-wheeled steel with horned creatures, bears and such. But I still hold out hope of spotting something on this journey. Shortly after Banff continuing on Highway 95 we pass beneath sheer cliff walls and steam rising from the Radium Hot Springs Mineral Pools at the south entrance of Kootenay National Park. I ponder that this would be another fine place break a journey. The thriving BC vacation hotspot is located in the Windermere Valley on the Columbia River between the Rocky Mountains and the Purcells, but it is the Purcells we are heading for and once you reach Radium, you know Panorama is not far away.
It's dusk and as our shuttle bus rounds a bend we come upon a vehicle with brake lights blazing. Swerving to avoid, I get that wildlife sighting I was hoping for; a gorgeous stag and doe leap across our path and our driver aptly swerves back onto the right side of the road. Our hearts are pumping, adrenaline is rushing and we look at each other in shock. Takuya admirably keeps the vehicle on the snow-covered road. Full marks to him for getting us to our destination in one piece.
Hanging a right off the Powder Highway allows us a spectacular view of Lake Windermere, which is a major recreation destination for those who live and work in the area, as well as Nordic ski  and skating enthusiasts. In winter the lake features the nation's longest natural maintained skating loop as well as a Nordic ski track. The adjacent town of Invermere is home to most of the staff at Panorama. It is also a nightlife and restaurant destination only 18 km from the mountain resort.
First impressions
Pulling up to Panorama Resort, we drive under a gondola connecting the lower and upper villages. The glittering lights, rooftop snowdrifts and familiar crunch of snow underfoot as we disembark, helps to establish an intimate alpine village atmosphere.
I enter my one-bedroom suite and dash over to the picture window to open the curtains, revealing a view of après skiers luxuriating in the Panorama's steaming hot pools. I glance up, and the rest of the window is consumed by white fingers of broad ski runs cascading down from a summit too high for the window frame. Night has fallen but the lower mountain is still brightly lit thanks to a 1200-ft night-ski run off the Mile High Quad.
The resort itself has come a long way. Open in '62 with a warming hut, rope tow and parking lot, Panorama now boasts one of North America's top ten biggest vertical descents at 4019 feet, more than 120 runs and a village gondola connecting the upper village (developed by Intrawest in the mid-nineties) with the original lower village (developed by the Cascade Group in the eighties).
It takes three lifts to reach the summit but the views as you ascend are epic and overwhelming. Panorama is famous for its spectacular fall line views. I am completely spoiled with this resort as my first BIG-mountain experience.
The panoramic vista of the Purcell Mountains drenched in sunlight is a jaw-dropping feast for the eyes, as my entire sightline is consumed by snow-covered peaks and valleys. The same goes for the top of the Summit Quad where you overlook a spectacular carpet of mountaintops before you descend one of several double black diamond (expert terrain) runs with names like Trigger, Gun Barrel and Zone 2, providing challenging steeps leading to pillowy moguls.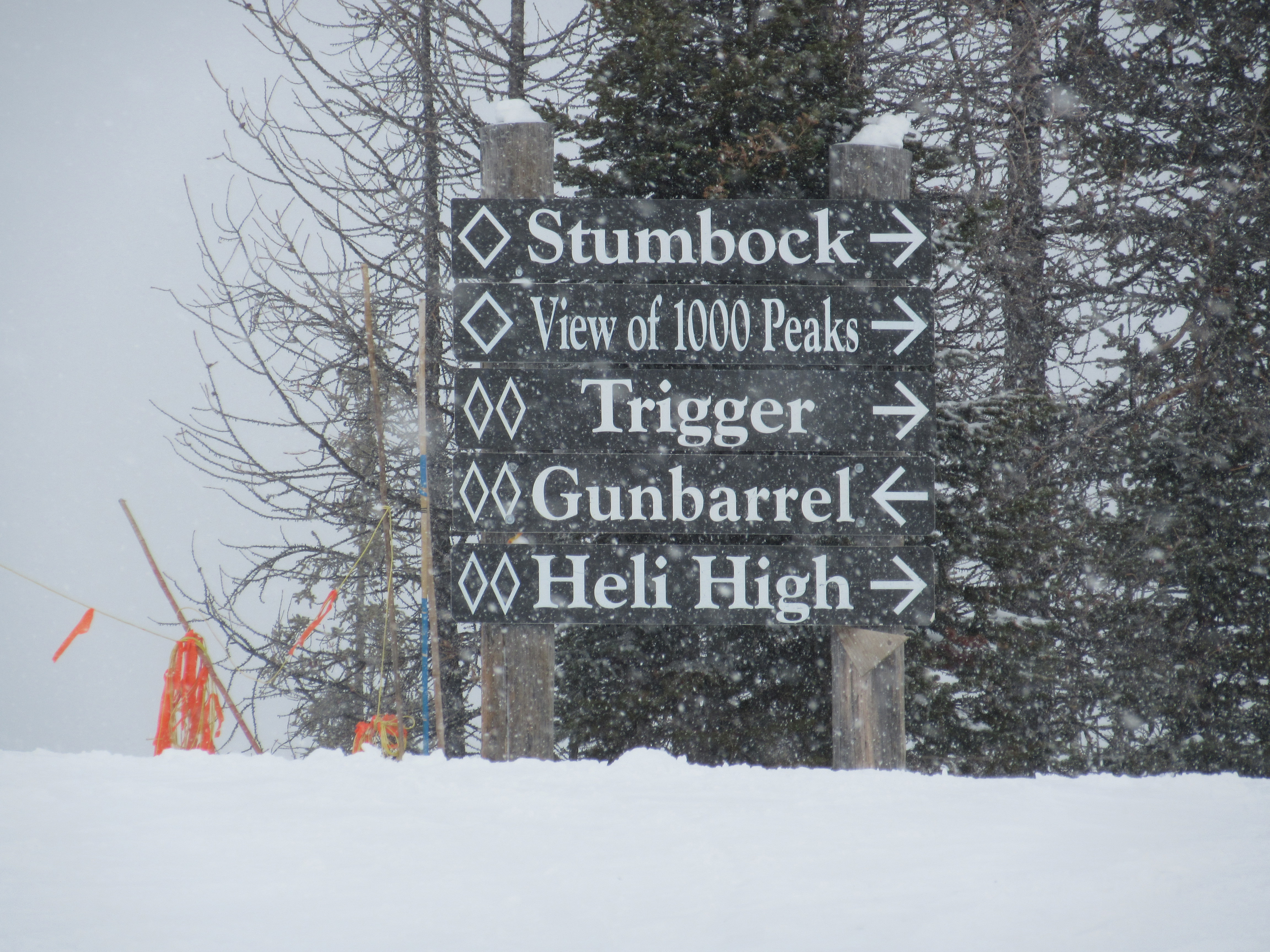 Their motto is Pure Canada 
It takes your breath away, literally. Their motto rings in my head as I look out from the top of the Champagne Express Quad to a pure Canadian panorama. It's a spectacular brochure-worthy view; the kind that tourist bureaus relish for attracting visitors. And attract it does. Brits, Irish and Aussies abound and I also meet an exchange student from Spain. He is taking avalanche studies in Golden, BC but says he snowboards at Panorama every chance he gets.
From the summit, our mountain guides, Scott, Scott and Jason lead us down a single black; the aptly named View of 1000 Peaks, which presents fast, winding, somewhat narrow heart-pounding adventure with epic views, descending about a thousand feet before you get a breather with a few intermediate options like Lariesser Lane leading to more blacks like Downhill, which received its name for being a segment of Panorama's World Cup course in the eighties.
Indeed, our first run from the summit does not disappoint, the snow is lighter than in the East and easily negotiated with all-mountain skis. Leave your Ontario carvers at home.
By the time we get down to the Mile-One Quad at the base we have descended an incredible 4000 feet of vertical, but my thighs are as content as the permanent grin on my face. WOW! After a rest and regroup we head back up to the top of Champagne and over to Sun Bowl in search of deeper pow. This is intermediate and advanced terrain with treed fall lines leading to the Sunbird chair and the newly-built Greywolf Clubhouse/Cliffhanger Restaurant where we stop for lunch.
Greywolf Clubhouse
The views from their picture windows highlight the beautiful alpine setting whilst heavy stone accents, timbered rafters, BC craft brews and a delectable menu complete the upscale ski chalet vibe. At the Cliffhanger Restaurant we have Roasted Beet and Goat Cheese Salad, an Arancini golden deep fried risotto ball stuffed with mozzarella, Crab Cake with chunky caper dill remoulade and a crisp fennel slaw before tucking into a mouth-watering AAA NY Striploin with peppercorn sauce. Partner with a Lone Wolf IPA from Fernie or the Mount Begbie Tall Timber Ale and make sure you have some fresh Kicking Horse Kick Ass Dark coffee before heading back out.
What's new
New last season, the $5 million Greywolf Clubhouse represents part of the Resort's $10 million investment into improved infrastructure and facilities, including a new quad chairlift, a carpet/conveyor lift for beginners and state-of-the-art snowmaking technology that allows the resort to guarantee skiing at Christmas.
According to Steve Paccagnan Panorama's President and CEO, "the new tagline 'Pure Canada,' emphasizes the biggest reason why people visit -for an authentic, Canadian mountain experience. Welcoming and approachable, Panorama's new vision echoes the attributes of a world-class resort that attracts visitors from across the globe."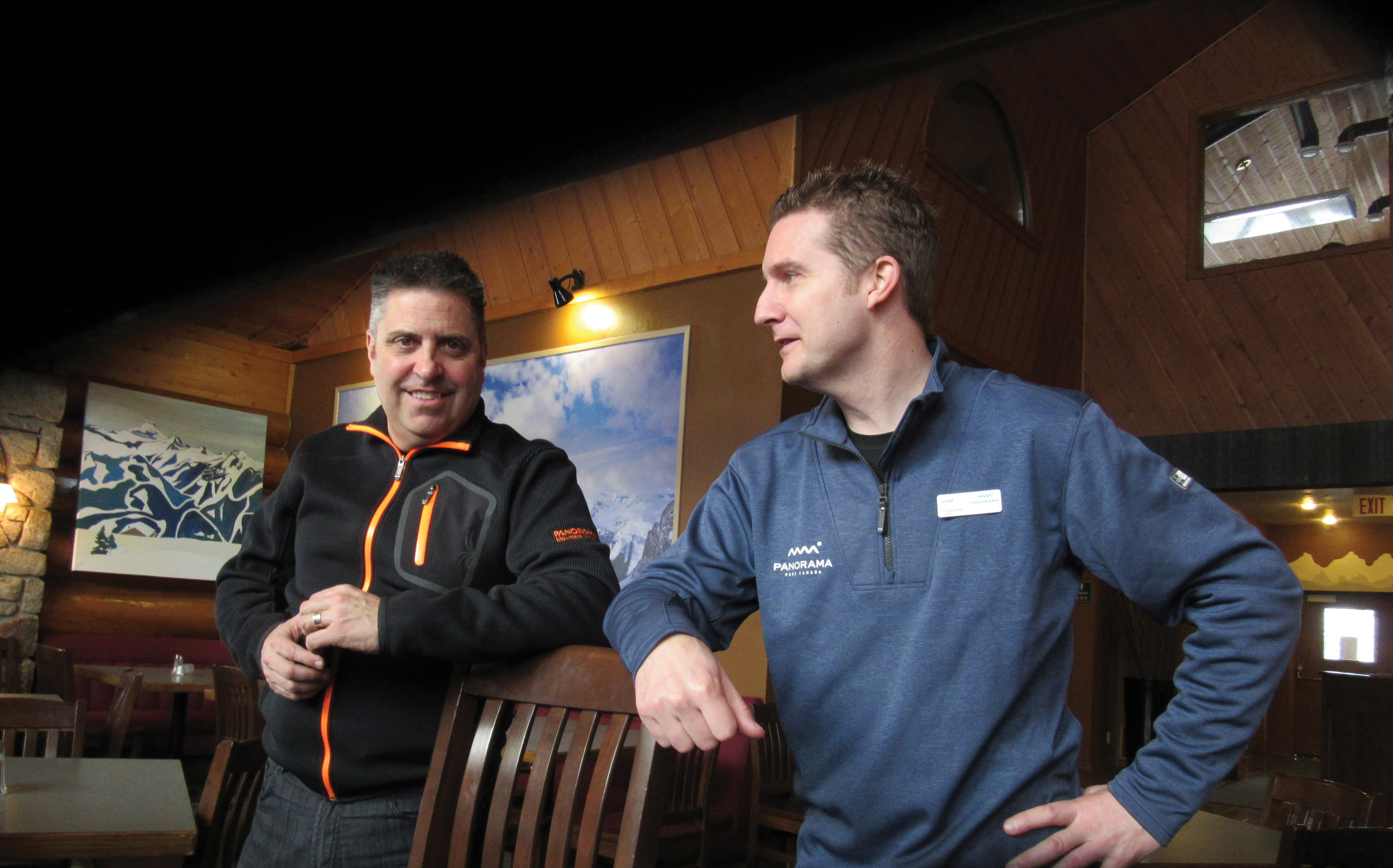 Panorama caters for all ages and interests. Guests can relax in the largest slope-side hot pools in Canada or venture a short five minutes from the Village to Toby Creek Adventures for a guided snowmobile tour to a historic mine site. Since acquiring the Nordic Centre the resort has seen a steady increase in cross country ski traffic, as well the fat-biking craze is very alive and well at Panorama.
The Mountain
Stats like 4019 vertical feet, 120 trails and 2,847 acres of terrain are impressive but the scale of the resort isn't really apparent until you stand on the summit and see it first hand.
From the there do a 180 and take a five-minute hike to Taynton Bowl. Until recently, only accessible by helicopter Taynton is Panorama's crowning jewel especially when it's "puking powder" as marketing manager and avid boarder, Scott Morgan gleefully describes. I tentatively "drop in," to this fairly steep all natural bowl, behind the more experienced mountain guides and Western media powder hounds. Turn, turn, turn, avoid exposed rock, plummet a few feet, turn, turn, breathe, stop. My thighs are ready to explode. It isn't such a great powder day but I can imagine the steeps when deep, would be an absolute blast. Today however, it takes every ounce of focus to get to the bottom unscathed, albeit breathless and overheating.
Steve continues to explain to the media at RK Heliski, "We hear it all the time, 'These mountains are magical.' We say, 'Go ahead, call it magic.' But behind the magic is our firm belief that a winter vacation should be a vacation. That a mountain resort should be a resort. That those who journey to join us should be treated as special guests."
I spent the better part of the following day alone to commune with the mountain and local insiders. Connor, a lift operator originally from New Zealand, is here on his day off. He lives in Invermere and he advises I head to the summit, take View of 1000 Peaks to Messerlis Mile to Zehnder. I do my best to negotiate this epic winding route and I'm yipping and hollering to, um, no one. Yes, it's a powder day and I seemingly have the mountain to myself. That's the thing in BC. When you ski the big mountains, it is way less congested, (aside from Whistler of course). If my ski partner, Rob was here, I would head back to Taynton Bowl, but he was off heli-skiing!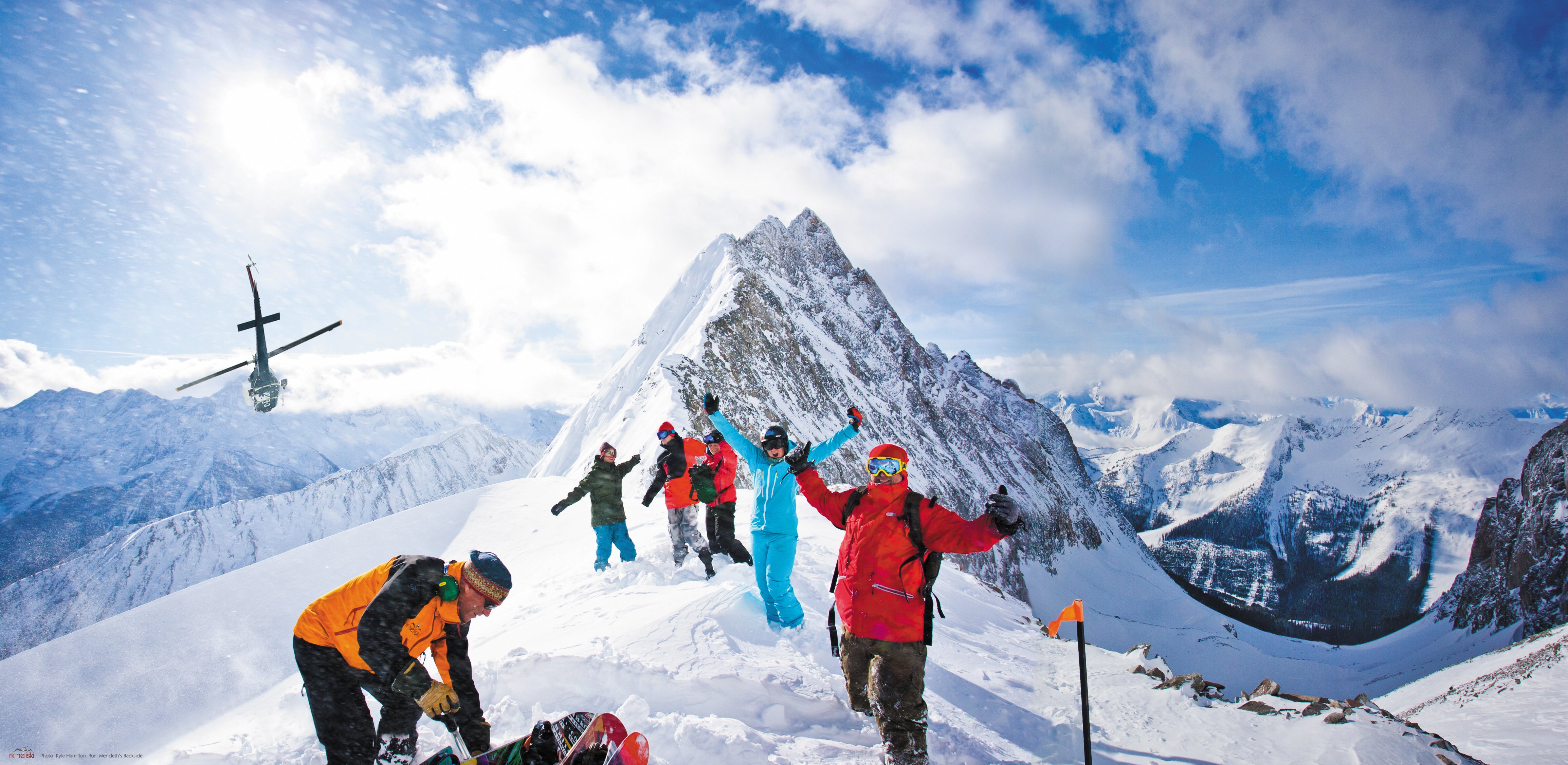 rk heli-skiing right from the village
Yes that's right, Panorama is one of the only resorts in Canada offering heli-ski tours from its base. It can't get any more convenient to experience fresh fallen untravelled pow with breathtaking mountain backdrops. rk heliski is an easy 5-10 minute walk from the gondola station in Panorama's lower village.
If you are in a group headed for Panorama it is best to book an rk heli-experience before you head to the Rockies but if you are there with the family and you want to forget skiing over existing tracks and riding chairlifts for the day, you can just call up to see when they can fit you in on one of their incredible ski experiences. rk has the second most heli terrain in BC, with 1500 sq kilometres of terrain and 900 runs.
With daily tours and the option to set up private tours, their experienced ski-guides chaperone adventure seekers through endless untracked fresh powder.
Yes, my new media buddy, Rob from the Free Press is lucky enough to experience a spectacular powder day high atop the Purcells. But before the chopper leaves the ground, Rob must go through a detailed mountain safety training session at the heli-ski lodge. This includes how to use an avalanche probe (a long tent post device) a radio, how to assemble the shovel and an explanation about how the day will unfold.
Rob has heli-skied before and on the way back to the airport I ask him what he thought of the rk experience. "Heli skiing never gets old," he says, "and I was up there with a bunch of first timers, so it felt as fresh as the powder. What an amazing day!" he beamed.
I will have to take his word for it, but rest assured, when I return to the Kootenay Region it is a must-do. What could be better than naturally fallen fresh tracks, steep and deep. You can experience it all at Panorama.
Pure Canada.