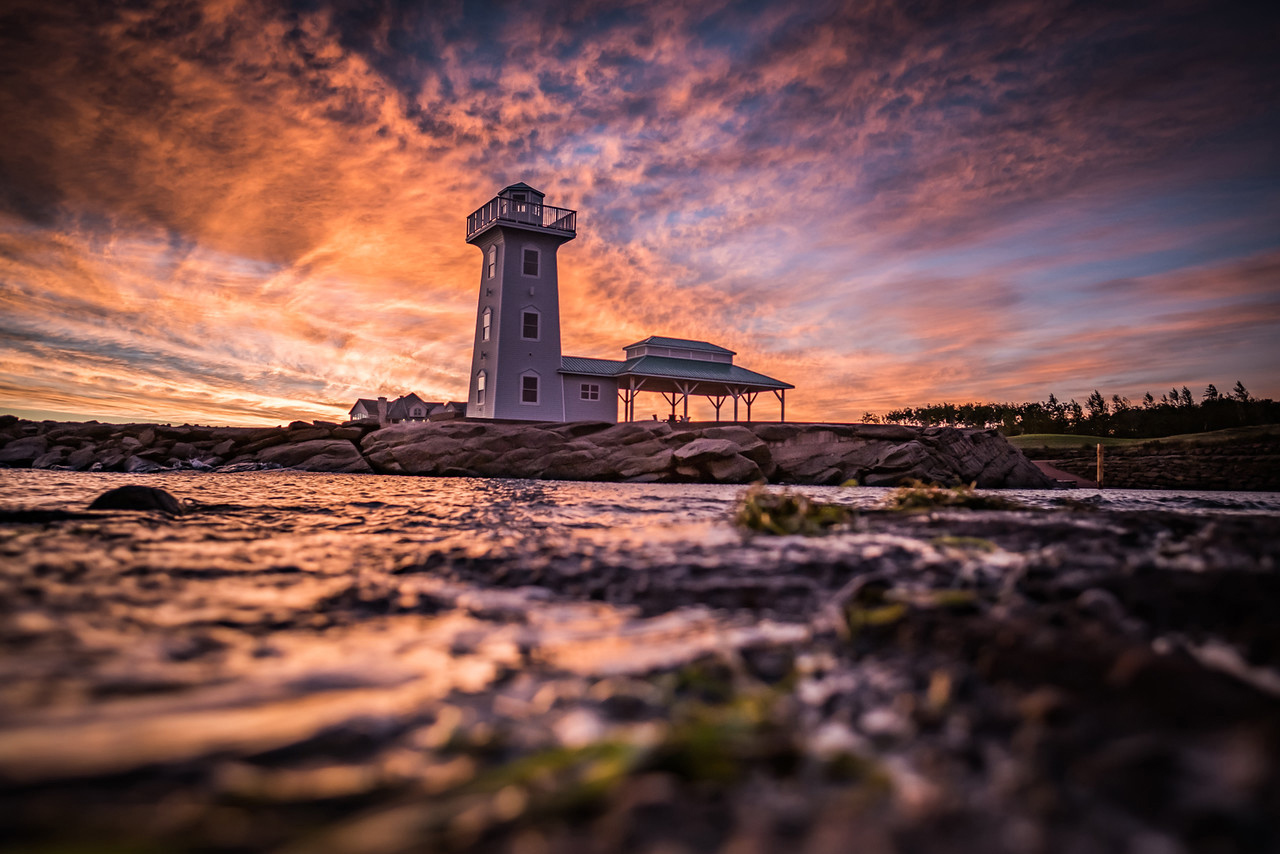 As our driver negotiates a roller coaster of windy narrow roads and stomach dropping hills, I try to focus on the distant mountains and the fresh sea air to curb that queasy feeling. The hour and a half shuttle from Halifax to Wallace, NS after a seemingly quick two-hour flight from Pearson, is breathtakingly picturesque as we drive past both pastoral and forested settings, with the mountainous backdrop of the Cobequid Hills. Our driver is sharing his passion for the area, the landscape and its down to earth people, and I am marvelling at the beauty of Nova Scotia, a province I haven't visited since a childhood Maritime vacation.
Our destination, Fox Harb'r Resort in Wallace, NS. is the realisation of one man's dream. That man is Ron Joyce, co-founder of Tim Hortons.
"In 1987, when I first saw this marvelous property, I thought, 'This should be a National Park.' Five hours later I was the lucky owner of 1,100 acres of wilderness on the water with 6 kilometres of ruggedly beautiful oceanfront shoreline," recalls Ron Joyce.
Mr. Joyce did not have to travel far to discover this parcel of paradise, as it is just down the road from his quaint hometown of Tatamagouche. The idea of giving back to the community greatly appealed to Joyce.
And as our shuttle bus pulls up to the impressively landscaped and gated entrance, under the watchful eyes of– what else?– rusted iron fox sculptures, it is easy to see why Ron Joyce was so taken by the property.
Winding down the window I take in an intoxicating blend of pine forest and ocean air, before our driver pulls up to the clubhouse and its uninterrupted views of the peaceful Northumberland Strait. Aside from a few chirping birds, and the occasional drive of a golf ball, the peace and quiet here contributes to its allure.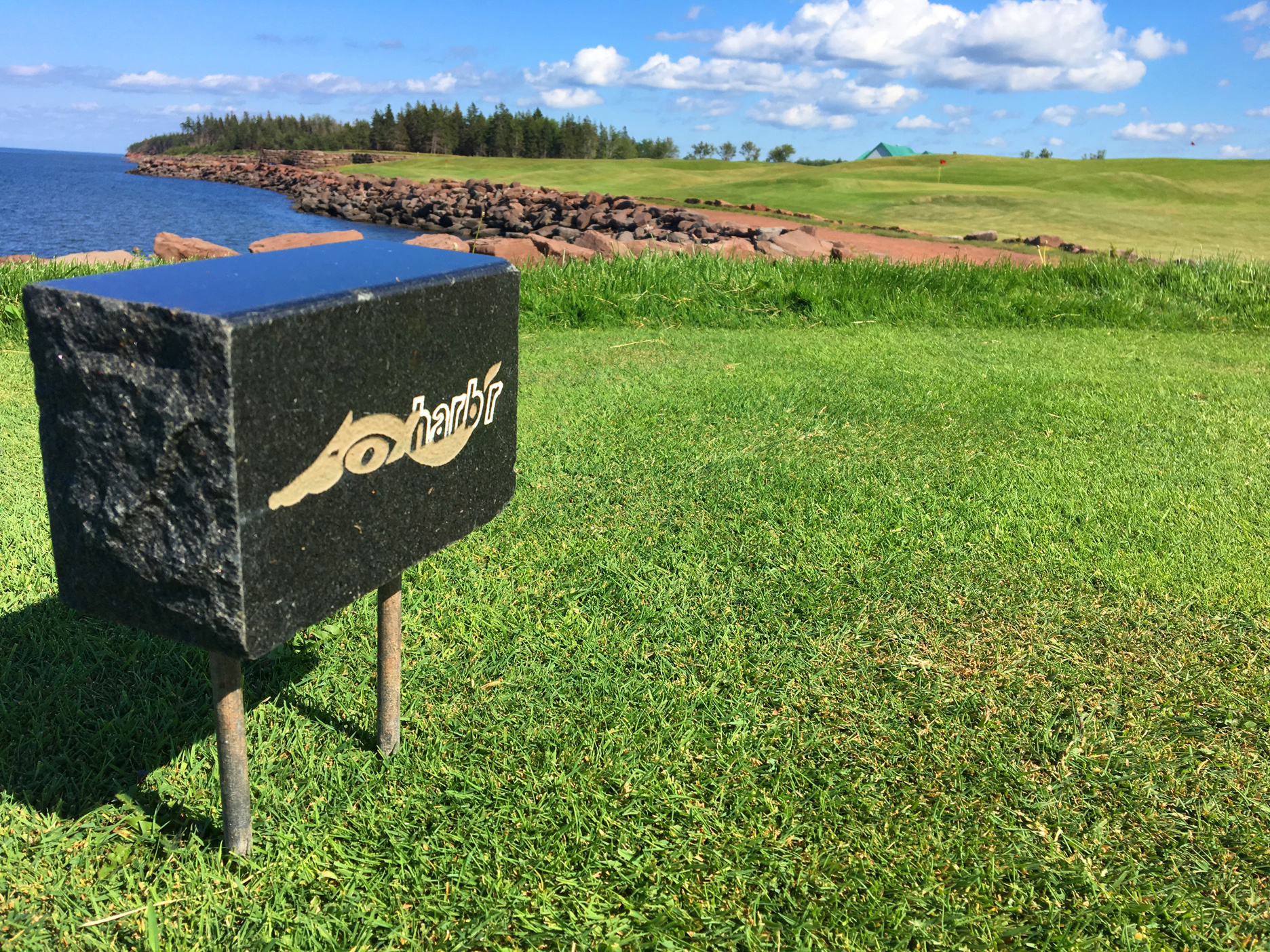 The Course
Opened in 2001 and designed by renowned Canadian golf course architect Graham Cooke, who has designed 65 in Canada alone including Piper's Heath in nearby Milton– the Fox Harb'r resort combines two classic golf landscapes in one breathtaking experience.
"The course blends two classic styles where Scottish Links meet traditional parkland golf course," explains Kevin Toth, enthusiastic president of Fox Harb'r Resort. "On the front nine, which is a traditional Parkland course, the first hole is a a popular par 4 and the 7th a wetlands par 3 and the back nine is our gem being a spectacular oceanview links course that golfers the world over rave about."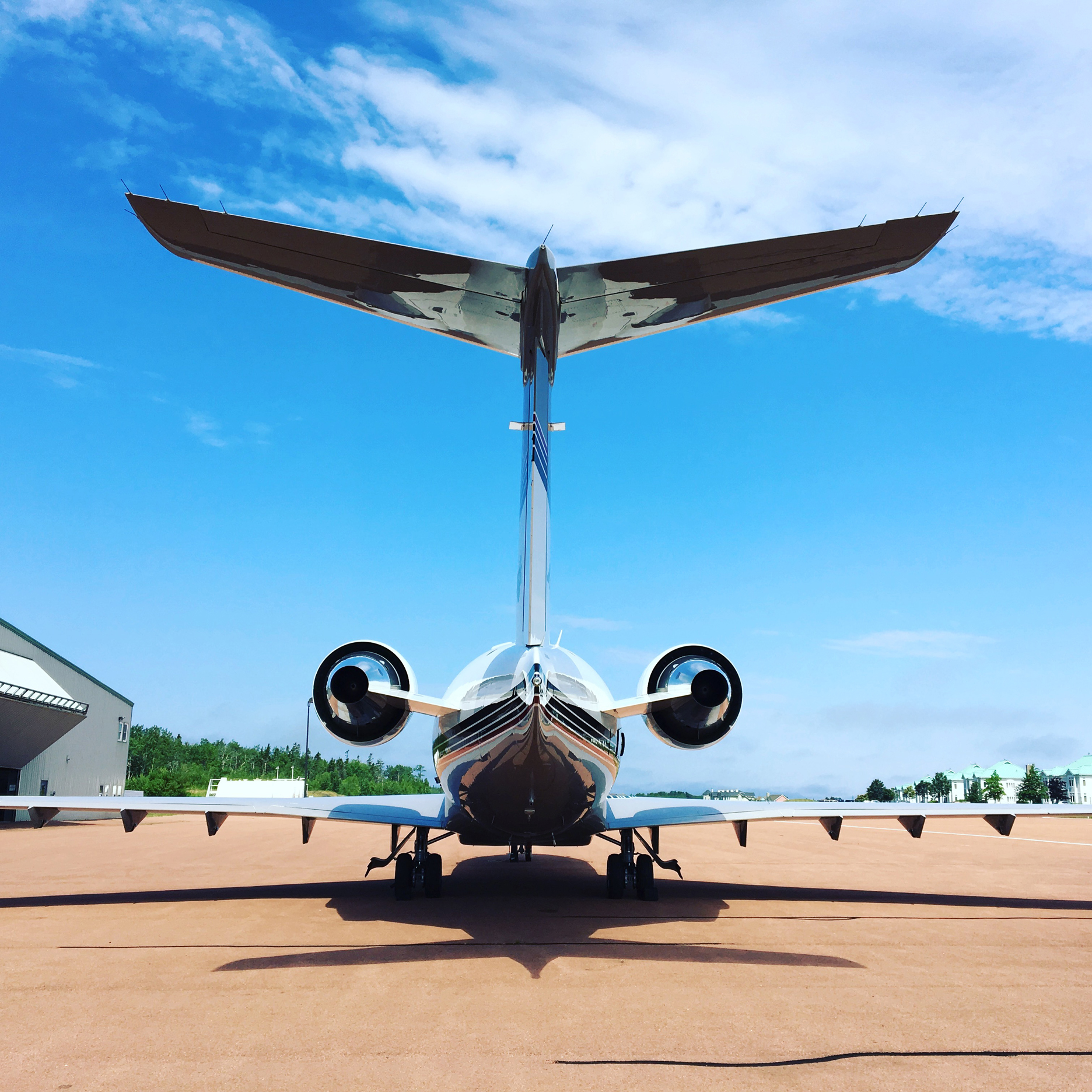 The Resort
Whether you arrive by yacht at their private marina that can accommodate 80 foot behemoths, by jet on their 5,000 foot runway or like us, on land after a 90-minute drive from Halifax Airport, to visit Fox Harb'r is to experience a taste of the good life. Described as a luxury destination resort with an award-winning championship golf course Fox Harb'r earns its Five Star, Four Diamond CAA/AAA rating with a bounty of luxury amenities.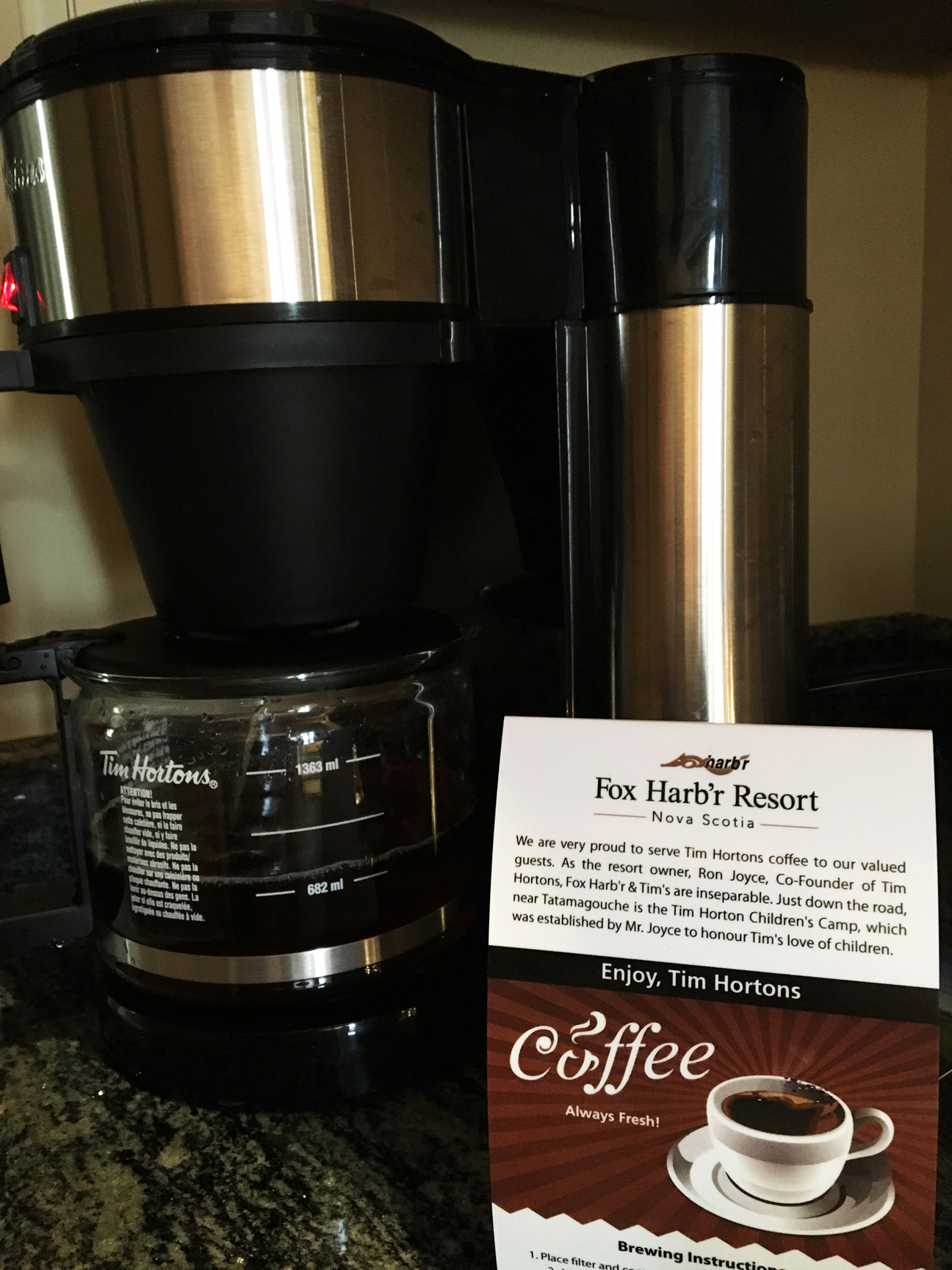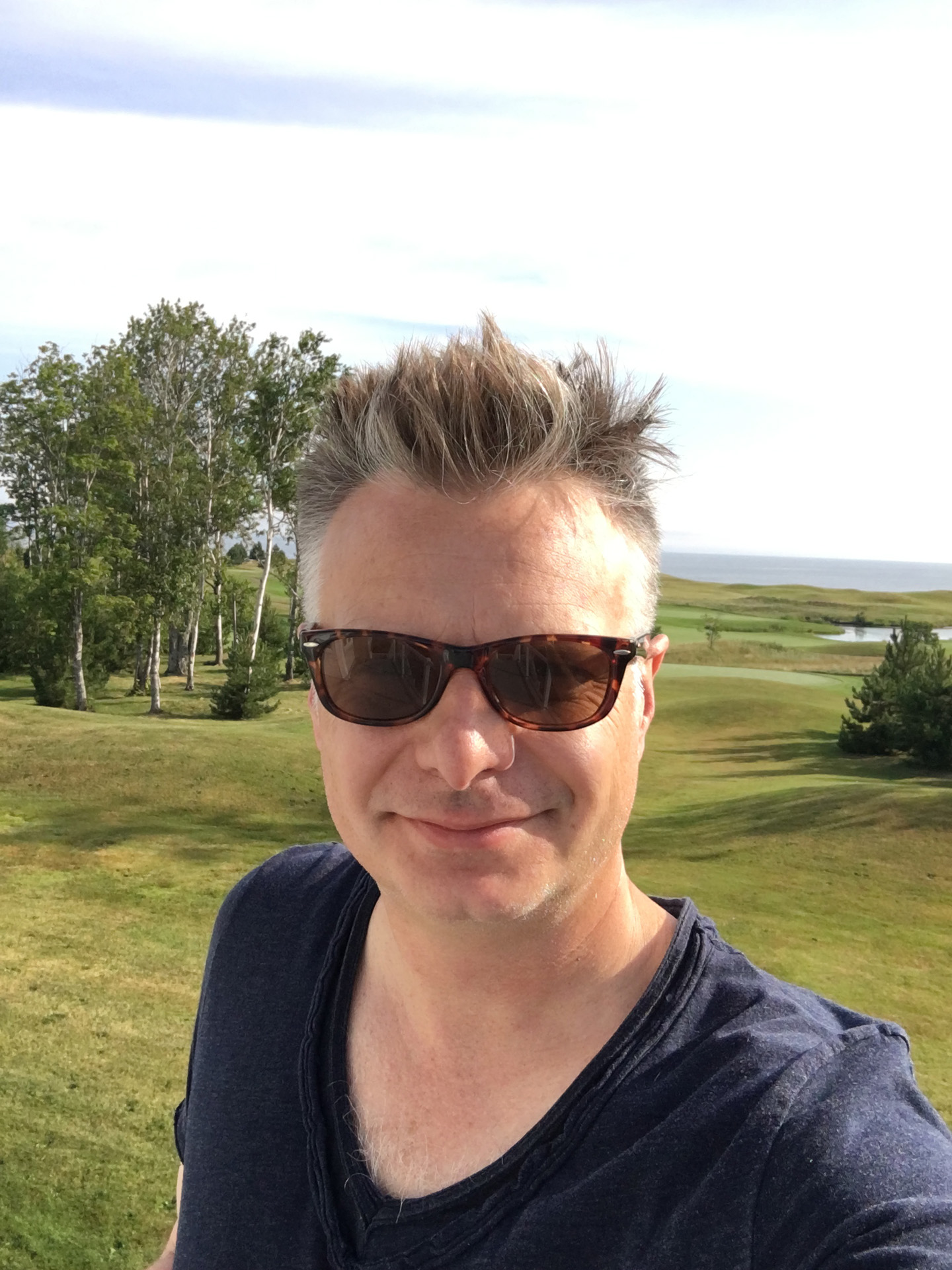 Wake up in one of their 86 elegantly appointed manor house suites, don a plush robe and savour a cup of–what else?– in-house Tim Hortons coffee on your private balcony, overlooking an immaculately-groomed world class golf course, fronting uninterrupted views of the sea.
Here you can experience the serenity of their Dol-ás Spa (escape in Scottish Gaelic), where you can be pampered with a steam shower, massage or a mani-pedi, perhaps after hitting the links, mountain biking or horseback riding.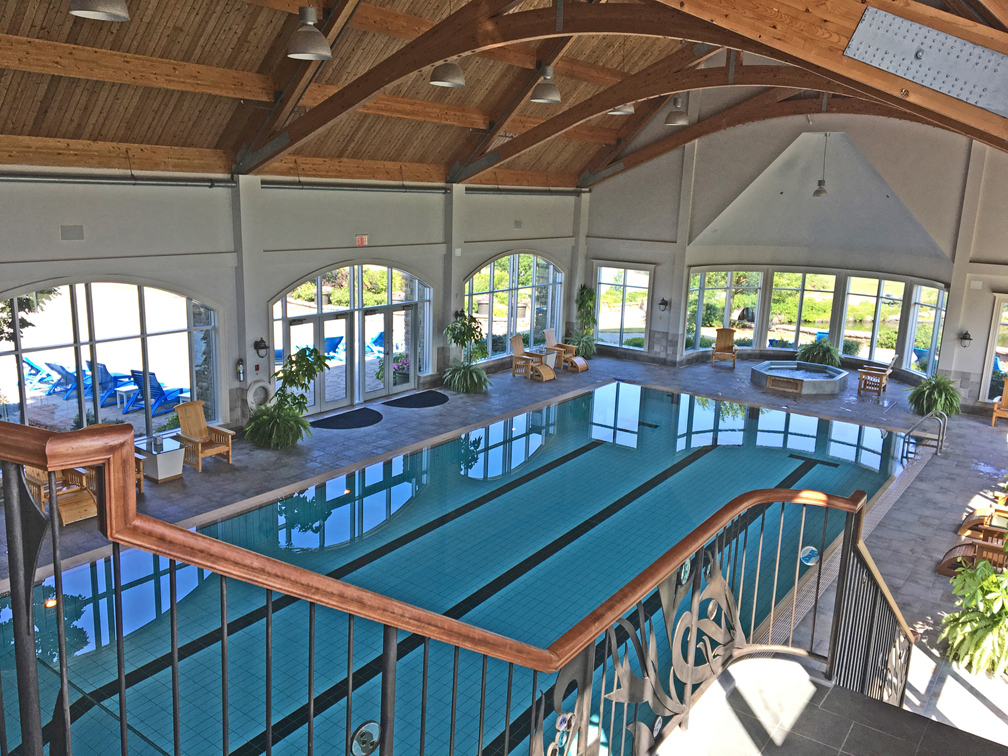 And below the spa is an impressive fitness studio and aquatic centre that includes a beautiful Junior Olympic-sized saltwater pool as well as a mineral pool and a good-sized hot tub where you can take in the sunset over the Northumberland Strait.
It's the perfect spot to relax after golf or a match at the tennis centre on courts idyllically overlooking the ocean. Be sure to avoid overzealous forehanders or your ball could end up in the sea.
I am fortunate enough to experience a few firsts at Fox Harb'r, including horseback riding over both pastoral and forested terrain, that leads us to the picturesque shoreline "Fox Trot Trail." The hour and a half guided trail ride provided by Forever Memories Equestrian Centre is a must-do for experienced and beginner riders alike.
"We have two trail guides and the trails are available to riders of all skill levels. Experienced riders can have their trail rides at faster, more challenging paces," explains Shelbi Gatti, Forever Memories' owner.
Book an early tee-off time to fit in a ride the same day or for a quicker round of golf try the challenging Par 3 executive course, with sweeping ocean views. And if golf or horseback riding doesn't appeal, there are plenty of other options including kayaking on the calm and shallow, Fox Harb'r Bay where you may (we do) come face to face with resident harbour seals!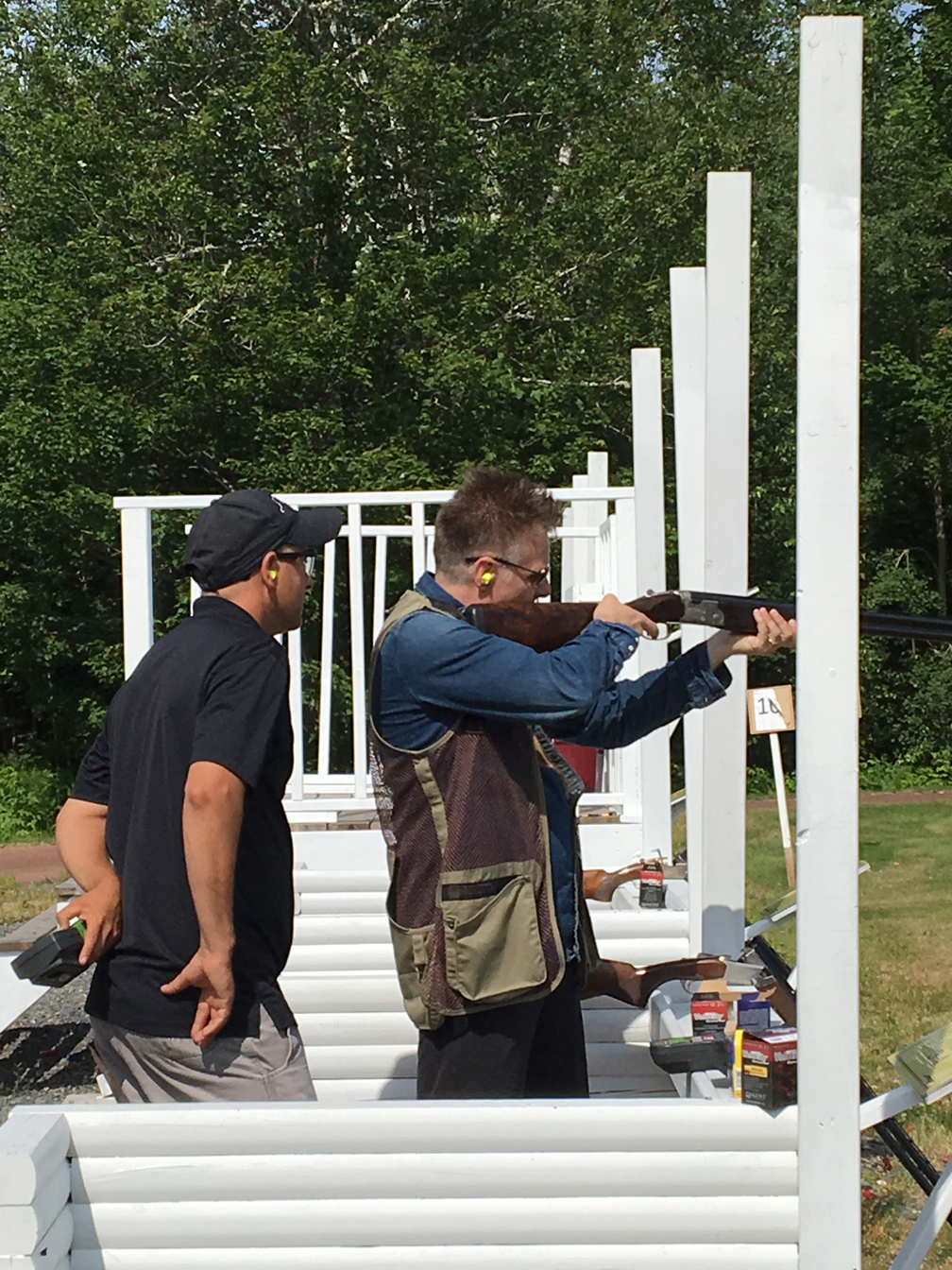 You can also try your hand at sport shooting at Fox Harb'r's world-class George Digweed -designed sporting clays course. Here, I get to yell, "pull" and fire (for the first time ever) a 12-gauge shotgun at clay targets flying both through the air and across the ground. The extensive 15-acre course includes 24 shooting stations with a variety of targets. I appreciate the ear, eye and shoulder protection and the satisfaction of actually hitting some of the targets!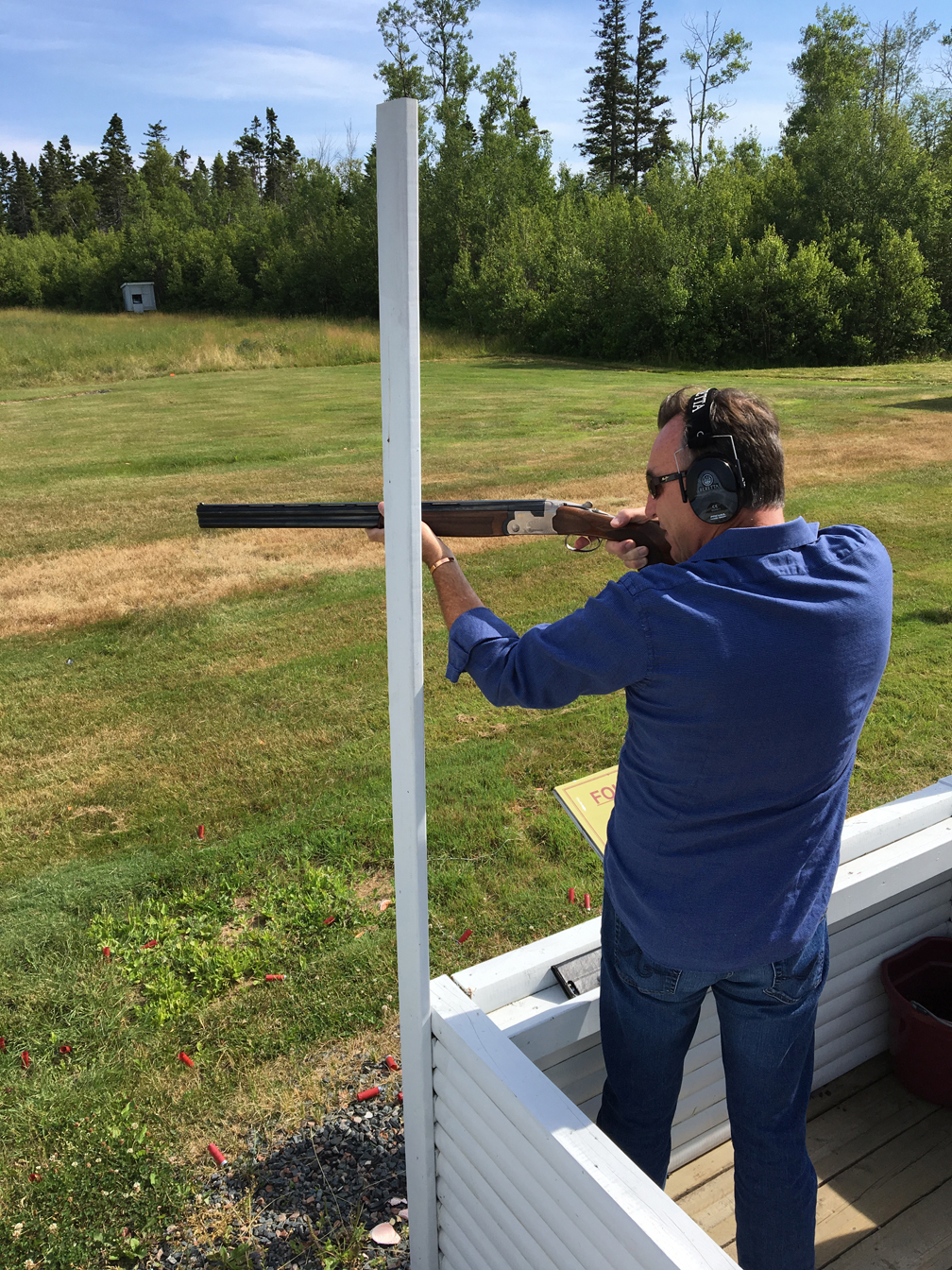 "The key is to aim where the target is headed as opposed to straight at the discs," explains the resort's CEO Steven Joyce, Ron's son who lives in Burlington and travels frequently to Fox Harb'r direct from Hamilton, in one of their company (Jetport) jets. Having an airfield allows the rich and famous to maximize their time at this luxurious Maritime playground, that has attracted such dignitaries as John Major, Tony Blair, Bill Clinton, George W Bush, Al Gore, Brian Mulroney, General Colin Powell, Tiger Woods, Wayne Gretzky, Prince Edward, and on this night, sitting over by the window in the Cape Cliff Dining room is club member Sidney Crosby, one month after winning his third Stanley Cup.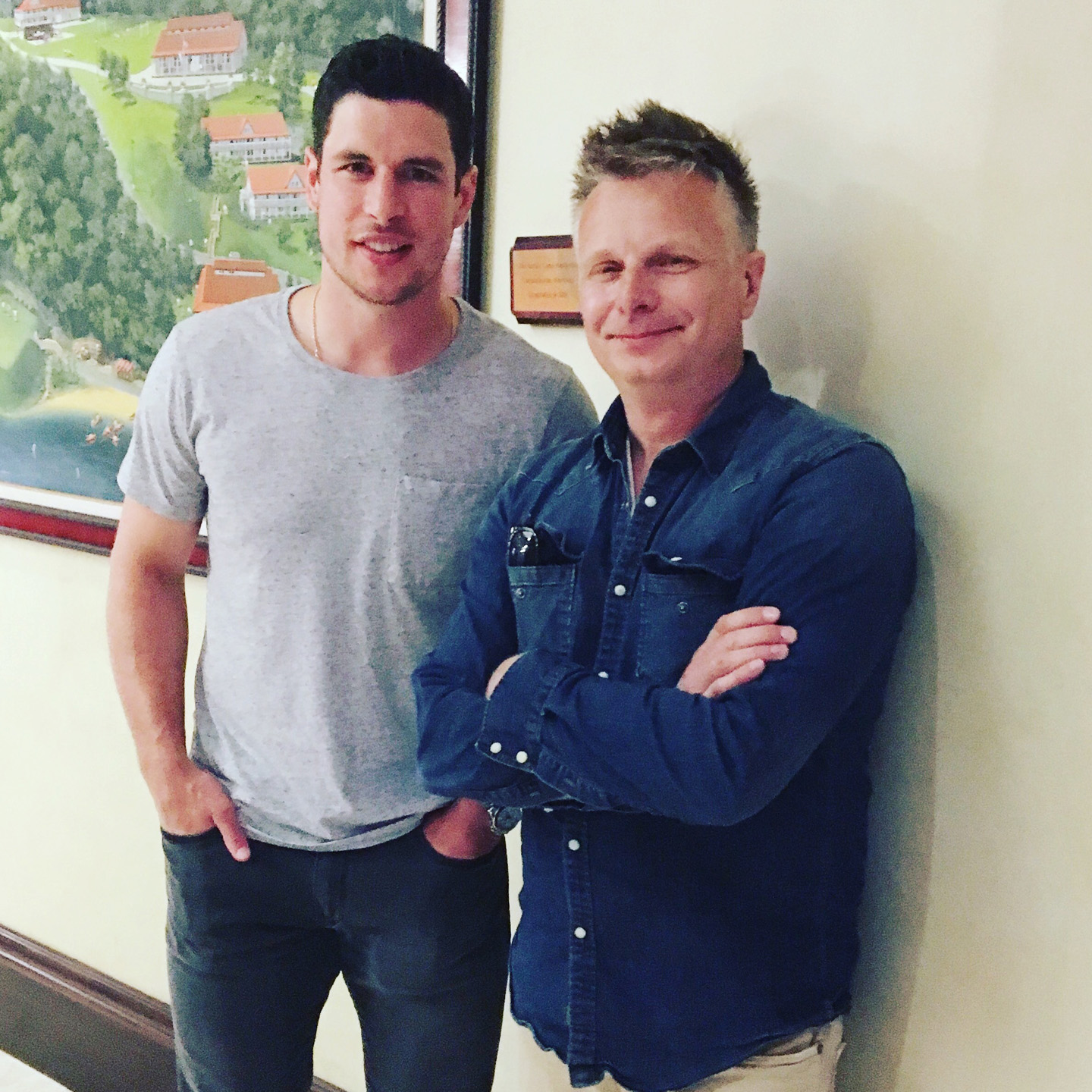 Fox Harb'r prides itself on being the first "Ocean Wise" restaurant in Atlantic Canada. "Only two restaurants in all of Nova Scotia have this status," explains Toth. Head Chef Shane Robilliard has a passion for sustainability. "With most local produce sourced on property and province-sustainable seafood including line-caught halibut, trout from one of our two fly-fishing ponds, oysters and scallops from Malagash and chicken from the local Truro Farmer's market. Locally grown and locally harvested always means fresher and more flavourful," Toth adds.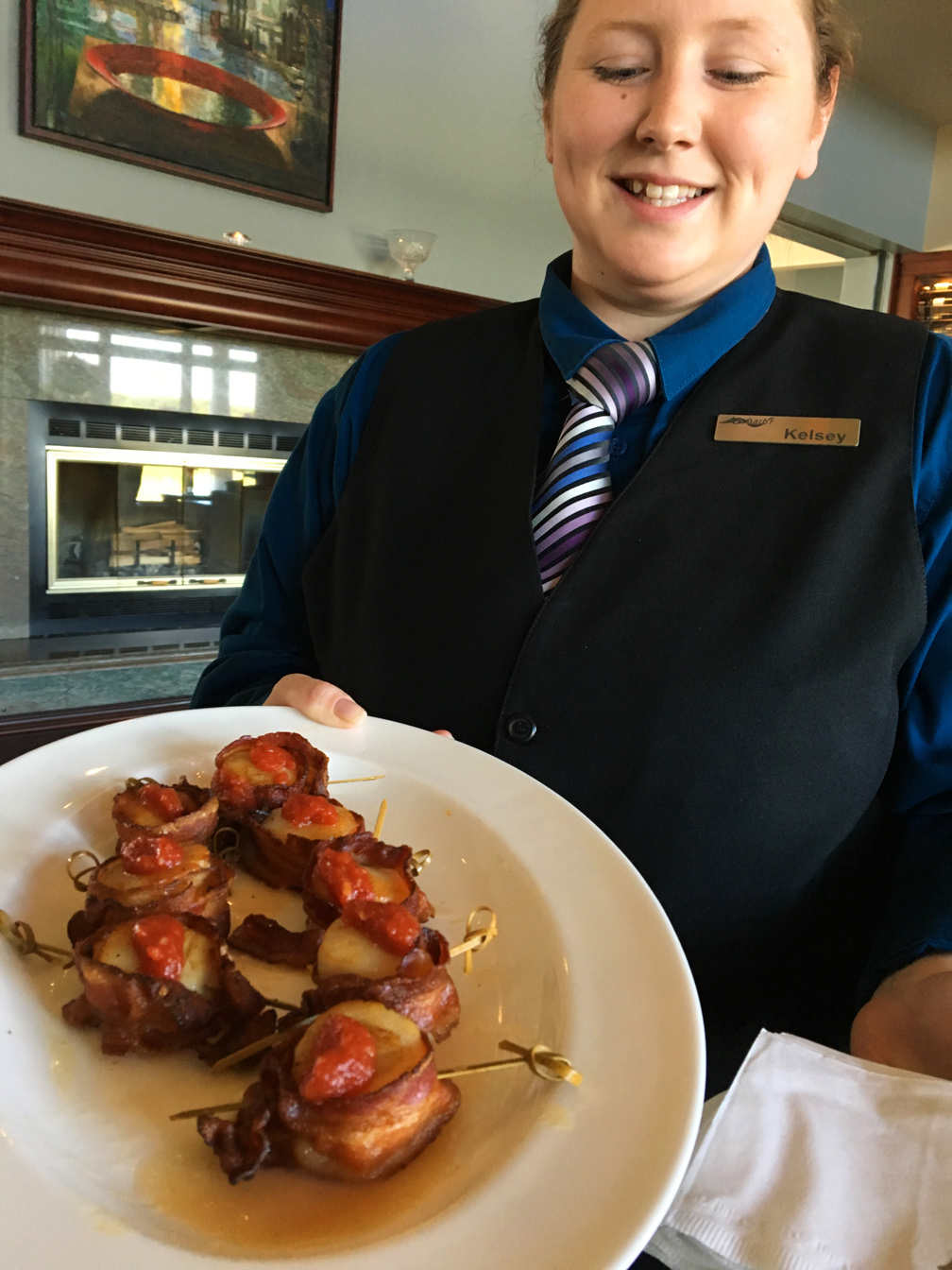 With more than 500 bottles in their cellars, Fox Harb'r's two sommeliers source greatly from thriving Nova Scotia vineyards and soon Fox Harb'r will be sourcing from their very own 25-acre vineyard in partnership with Devonian Coast Wineries, whose wines are already popular at the Cape Cliff Dining Room. Devonian's closest vineyard is Jost just 20-minutes down the road, and owners Carl and Donna Sparkes actually reside at one of the many gorgeous residences at Fox Harb'r.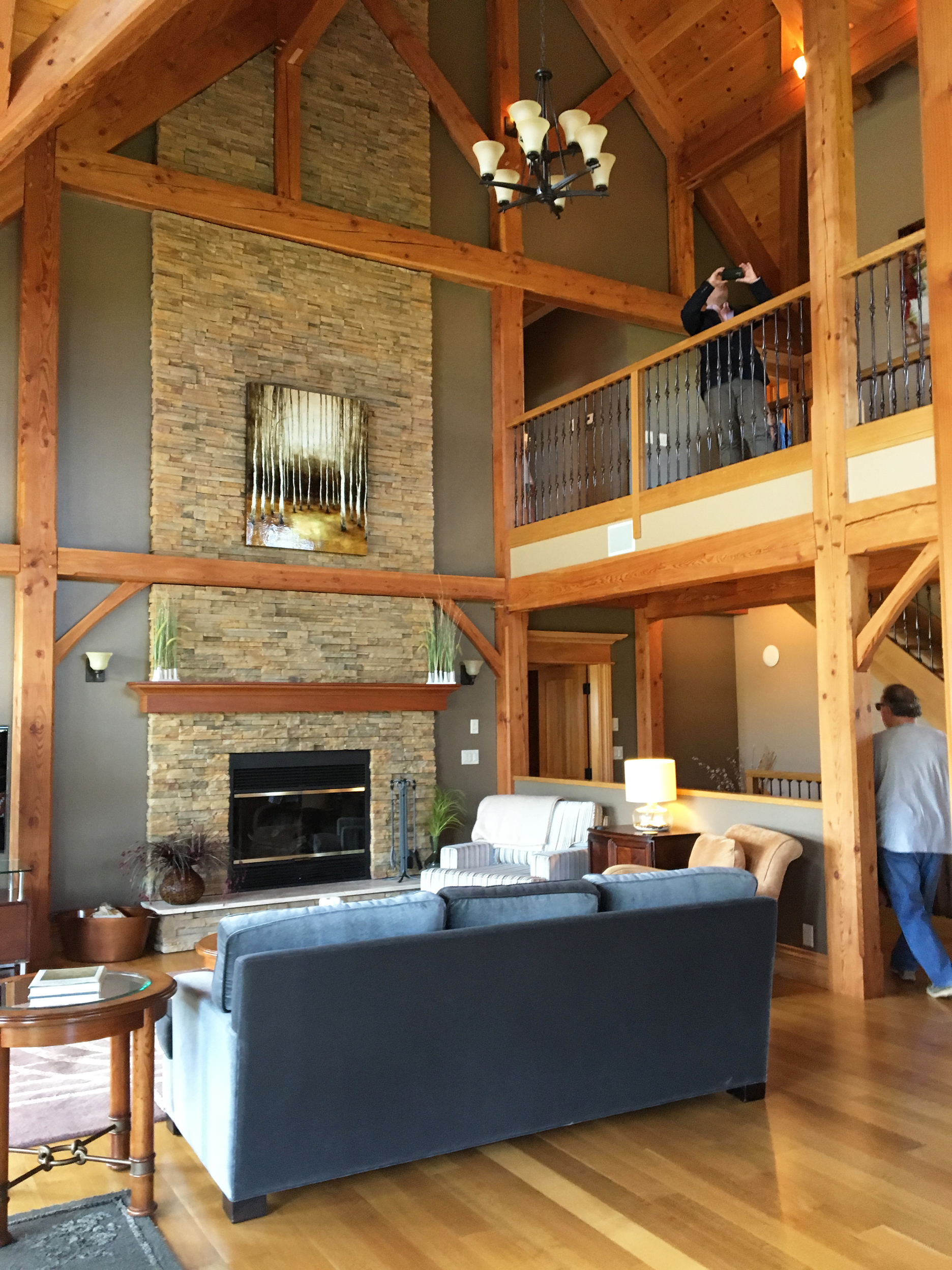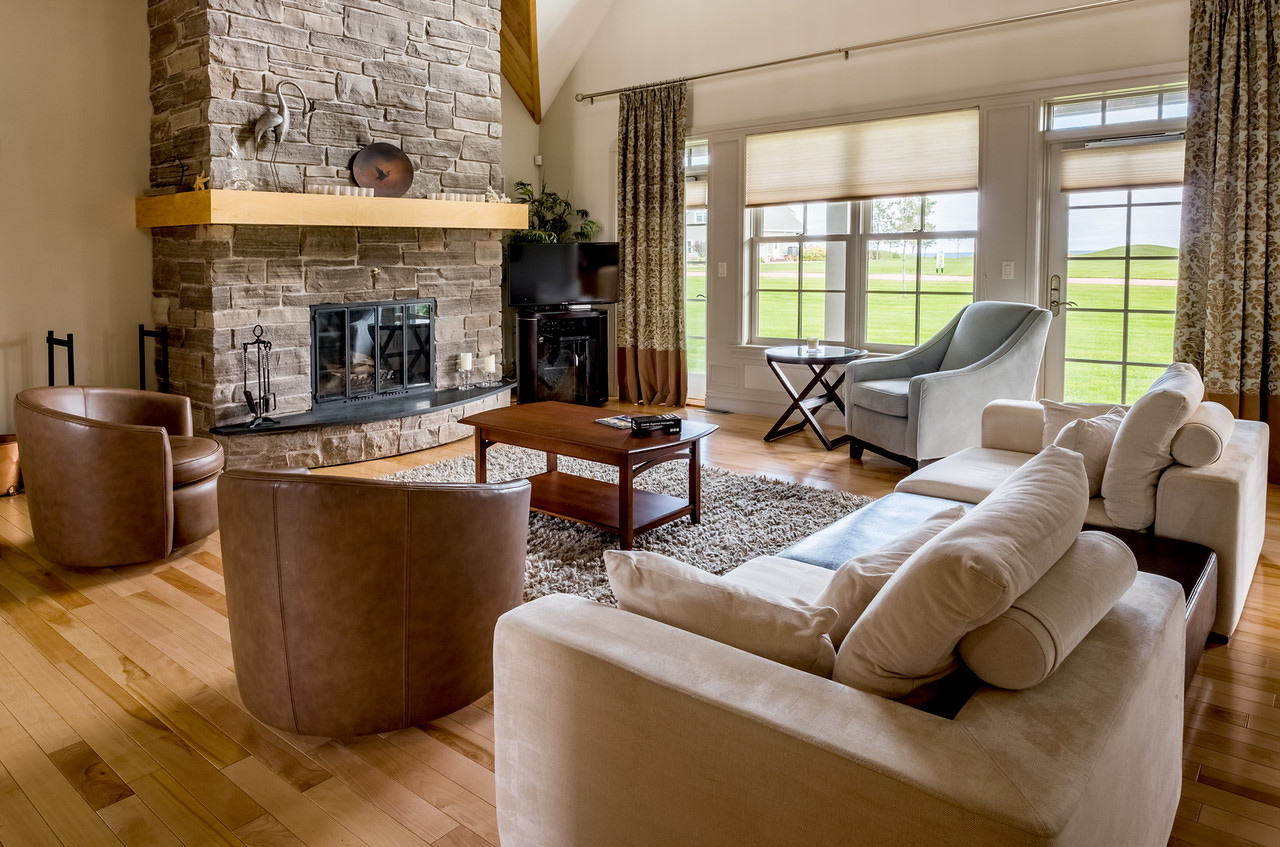 The Residences
The resort has several ownership options from fractional (quarter shares) to 4,000 square foot elegantly appointed executive townhomes, as well as custom-new builds. "Whether you are looking for a seasonal ocean getaway or permanent residence, when you are welcomed by name and your every need is anticipated according to your preferences," explains sales director Eric Lum. Ownership at Fox Harb'r also comes with club membership and full playing privileges as well as access to all resort amenities mentioned in addition to other perks.
According to their brochure, people who buy here have discriminating taste, an understated attitude and appreciate nature and sport. They are independent-minded leaders who see something others don't. And that's how it feels, here. You feel pampered but never lose sight of yourself. Everyone is so approachable and engaging.
Future Plans
Fox Harb'r's 17-year plan includes 254 residences, equestrian stables conveniently located walking distance from your condo, 30 'East Coast style' cottages around their amply-stocked fly-fishing ponds, a 40-unit lodge, a newly expanded Wellness Centre, a Conference centre and if that is not enough they are adding a second 9-hole executive course to bring the total up to 27.
Fox Harb'r's vision is as grand as its spectacular views, but no doubt it will be realised. In case you need reminding, when Ron Joyce partnered with Tim Horton, Canada's favourite coffee and doughnut stop had only two stores!