MISSISSAUGA, Jan. 23, 2023 – Aligned with the start of Porter Airlines' new Embraer E195-E2 jet service on February 1, 2023, the airline is relaunching its VIPorter loyalty program. The program's new structure expands membership levels, adds benefits and makes it easier for frequent economy travellers to earn the perks they value faster than with any other Canadian airline.
"As we expand our network across North America and introduce amenities for all our passengers that create an elevated economy travel experience, we are also offering our VIPorter members new benefits and bringing frequent travellers perks that other airlines typically only provide to their most elite passengers," said Kevin Jackson, executive vice president and chief commercial officer, Porter Airlines. "VIPorter enables members to earn valuable benefits with fewer flights and less annual spend, further elevating the experience for economy travellers."
VIPorter members earn a minimum of five VIPorter points for every dollar they spend with Porter, including on airfares, checked bags, flight changes and seat selection. Points can be redeemed for flights across the growing Porter network using either points-only or a combination of points and cash. VIPorter plans to introduce the ability to earn and redeem points on other services and airline partners as the airline grows.
Members may redeem as few as 5,000 VIPorter points for a one-way short-haul flight, and as few as 8,500 VIPorter points for a long-haul flight. A combination of points and cash enables passengers to discount their air fare. There are no capacity limits – if a seat is available for sale, points may be used to purchase the seat.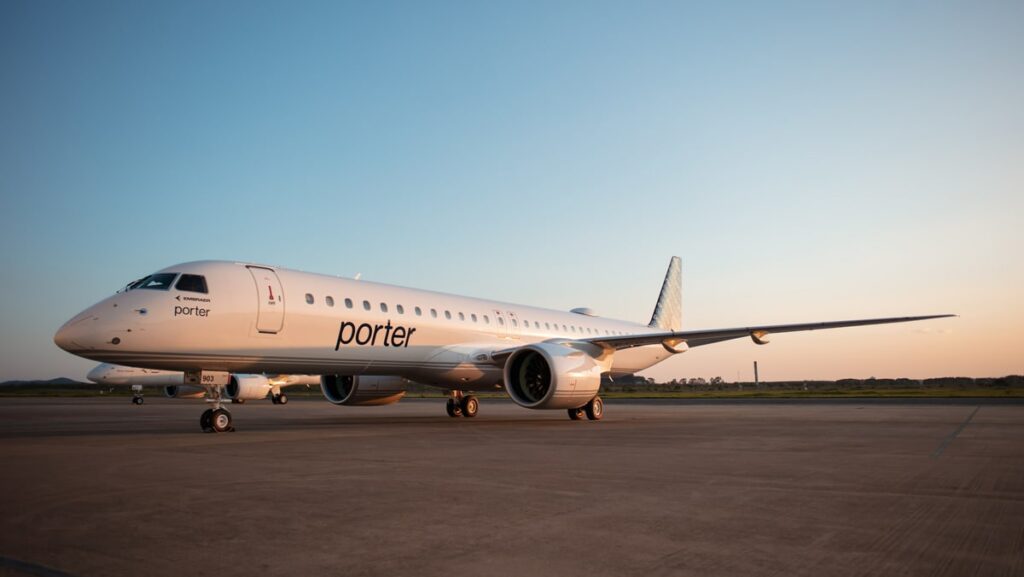 "Other airline programs make earning points and redeeming benefits overly complex, and typically don't provide full earning power at lower fares. We value the loyalty of all of our passengers. That's why our members earn 100% of their points on all Porter fares, including Basic economy. That's just another way we respect economy travellers," said Jackson.
Once members reach $2,000 in qualifying spend in a calendar year, they become an Avid Traveller. This provides more benefits, which increase as they move through the four Avid Traveller membership levels. Additional perks include faster points accumulation, dedicated airport services, complimentary seat assignments, complimentary PorterClassic Stretch seats with more legroom, complimentary checked baggage and travel flexibility. Members can access these perks sooner than with any other Canadian airline. 
With the the relaunch of the program, VIPorter is adding a number of new member benefits, including:
Earning a minimum of 5 points per dollar on Basic economy fares, up from 2 points per dollar.
The expansion to five published membership levels from three, including the introduction of four Avid Traveller categories, with increasing benefits as members move through the levels based on their accumulated annual spend.
Introduction of Head Start, which enables Avid Travellers to carry over any qualifying spend above the minimum required to qualify for an Avid Traveller level into the next calendar year. This feature gives members a head start on maintaining or growing their valued Avid Traveller perks. Head Start ensures members are fully recognized for every dollar they spend with Porter.
Members with at least $3,000 in qualifying spend receive a PorterReserve certificate, giving them a confirmed PorterReserve all-inclusive travel experience. Unlike other airlines, the PorterReserve experience is fully confirmed at the time of booking a PorterClassic fare. Members earn more PorterReserve certificates for every additional $2,000 in qualifying spend within the year.
Extension of Avid Traveller benefits for up to 18 months due to parental leave.
VIPorter members enjoy Porter's free, fast WiFi onboard its new E195-E2 fleet without advertising interruption. Members simply login to the onboard WiFi portal with their VIPorter number and password.
A complete overview is available on Porter's website. Existing members will also receive an email by February 1, confirming the updated program level they qualify for.
Registration in VIPorter is free and new members earn a 500 VIPorter point bonus after their first flight.
Porter is elevating economy air travel for everyone, with its signature free beer and wine in glassware, free premium snacks for all passengers, plus free, high-speed WiFi and in-flight entertainment for every passenger on the E195-E2 fleet. Based on fare preference, passengers then select their amenities or reserve them all, including freshly-crafted, healthy meals on longer flights, free check-in of an extra piece of luggage, and more.
About Porter
Since 2006, Porter Airlines has been elevating the experience of economy air travel for every passenger, providing genuine hospitality with style, care and charm. Porter's fleet of Embraer E195-E2 and De Havilland Dash 8-400 aircraft serves a North American network from Eastern Canada. Headquartered in Toronto, Porter is an Official 4 Star Airline® in the World Airline Star Rating®. Visit www.flyporter.com or follow @porterairlines on Instagram, Facebook and Twitter.
SOURCE Porter Airlines