HAMILTON, ON, June 23, 2023 /CNW/ – PLAY, a low-cost Icelandic airline, took to the skies on Thursday, June 22 on the inaugural flight from John C. Munro Hamilton International Airport, marking the commencement of daily flights from Toronto to Iceland and Europe. Toronto is PLAY's first destination in Canada and the fifth route in North America, joining New York, Washington, Boston and Baltimore.
To celebrate PLAY's inaugural Toronto service, the airline has announced a limited-time flight sale, offering up to 25 per cent off fares for flights to Iceland (KEF), Amsterdam (AMS), Berlin (BER), Copenhagen (CPH), Stockholm (ARN), London (STN) and to Dublin (DUB), using the promo code: PLAYCANADA. The fares are truly ultra-affordable, starting from as low as $129* exclusive of taxes and fees. The sale started on June 19, 2023 and ends at 11:59 p.m. EST June 25, 2023. Canadians will be able to book the discounted fare for travel dates between October 2023 to March 2024. For complete sale details, and to book an ultra-affordable fare, visit flyplay.com/canada-offers.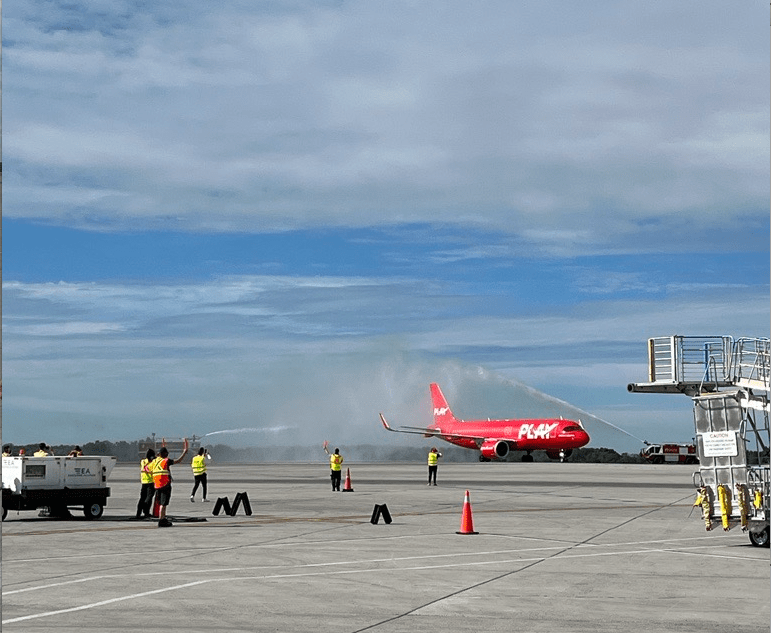 Operating with a fleet of ten Airbus A320/321neo aircraft, PLAY is renowned for having the youngest fleet in Europe, with an average age of around two years. By leveraging Iceland as a hub, PLAY is able to provide affordable flights between Europe and North America. With a modern fleet and an extensive network of strategic routes, PLAY ensures not only cost-effective travel but also a safe and reliable journey. Impressively, the airline achieved an 87 per cent On-Time Performance rating in the month leading up to its inaugural flight to Toronto.
Since its first flight on June 24, 2021, PLAY has dedicated the past two years to building a strong foundation for its operations. Today, it stands as a reliable carrier offering customers the opportunity to save on flight tickets and allocate more funds toward their desired destinations.
"Our inaugural flight out of Toronto is a tremendous milestone for PLAY," said Birgir Jónsson, CEO, PLAY. "We have invested significant effort into launching this destination, and I am immensely proud to witness the hard work of my PLAY colleagues coming to fruition. Wherever we operate, we strive to provide the most competitive prices. By challenging the competition in Toronto, we aim to benefit the residents of the area by offering an affordable means of travel to Iceland and beyond into Europe."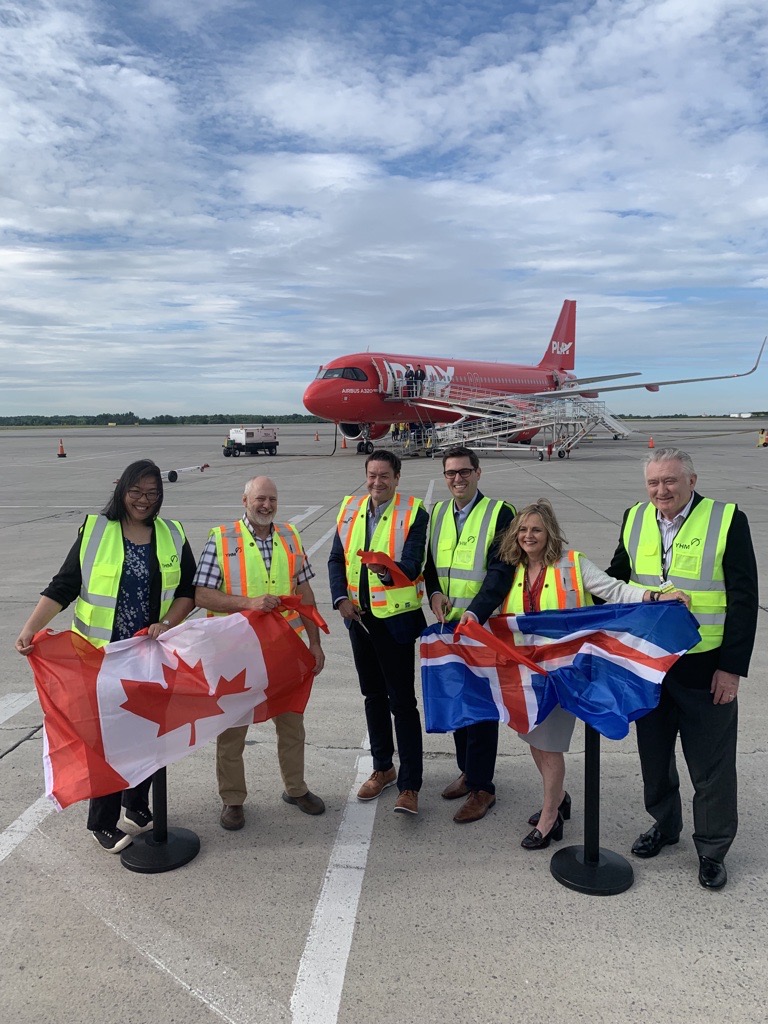 "We are excited to have PLAY join Hamilton International Airport network and bring connectivity to over 26 exciting European destinations, via Iceland," said Cole Horncastle, executive managing director, John C. Munro Hamilton International Airport. "PLAY's low-cost 'pay for what you need' model aligns perfectly with Hamilton International's commitment to bring more travel options and affordable airfares to passengers in Southern Ontario and continue to drive economic benefits for the City and the region."
About PLAY
PLAY is a low-cost airline operating flights between Iceland and Europe, and North America as of 2022. Founded in Reykjavík in 2019 by a management team with significant experience in the aviation industry, the company operates flights on new Airbus A321NEO and A320NEO aircraft, offering streamlined, no-frills service that allows travelers to pay less and "play more." Safety comes first for PLAY. On-time performance, simplicity, happiness and low prices are the airline's core principles. The airline seeks to enable passengers to see the world, but not without considering its environmental impact. PLAY is being developed with sustainability initiatives and benchmarks in place to track and reduce fuel consumption, offset carbon emissions, and limit waste. Learn more or book a flight at flyplay.com or follow them on Instagram, Twitter and Facebook at @PLAYairlines. For media resources, visit PLAY's online newsroom, flyplay.com/media.
SOURCE PLAY
10 Best Experiences in Loire Valley