Escaping to the Eastern Townships enlivens the spirit in any season but combine a blanket of fresh fallen snow with your favourite winter activity and you have a recipe for unbridled happiness. Located 6-7 hours from Toronto and about an hour east of Montreal, the Eastern Townships share an international border with Vermont and New Hampshire. The 'Townships' have four major ski resorts including Owl's Head, Bromont, Mont Orford and Mont Sutton and all of them have made improvements to grooming, snowmaking and trails for the upcoming season. A new hybrid lift, a chalet and more significant future improvements are underway as well. Oh it is also extremely picturesque there!
Here's a closer look at at the Eastern Townships ski resorts.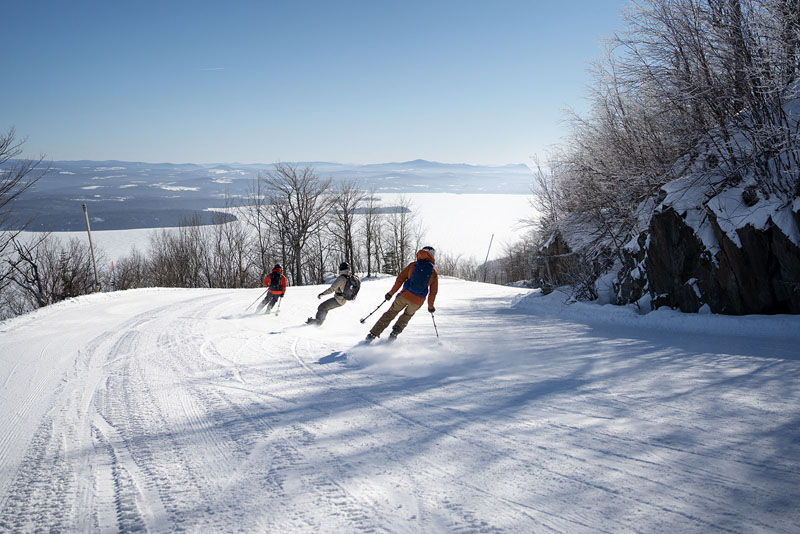 Owl's Head
At Owl's Head located in Potton, Quebec, with its 1770 foot (540m) vertical drop, they have spent four million dollars in 2018 on a brand new ski chalet! The 36,000 square-foot facility can accommodate over 500 skiers and boarders. It includes a restaurant/bar with patio, serving local cuisine and brews in addition to a cafeteria that features a wide selection of hearty dining options. Their ski shop and Rossignol rental and repair centre is operated by SkiWax. Owl's Head has its own secret weapon: A magnificent view on Lac Memphrémagog, one of the most stunning bodies of water in the Eastern Townsips. It is also the only mountain to offer slopeside accommodations. Finally, if powder is what you're after, it has to be Sutton. It receives the most snow the region, and is also known for its glades.For information call 1-800-363-3342 or visit OwlsHead.com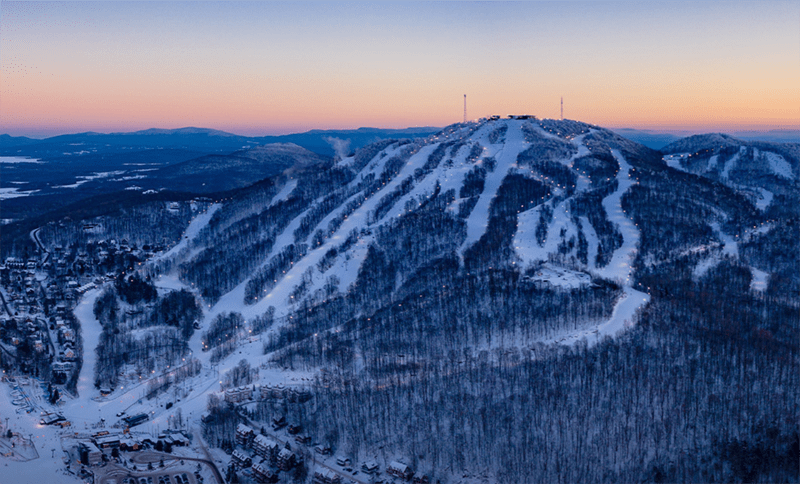 Ski Bromont
In the quaint town of Bromont, Ski Bromont is the only mountain in the Townships offering night skiing. In fact, it has the largest night skiing territory in North America. For an impressive number of runs, this is
the mountain to check out. The resort claims the most illuminated night skiing in North America and sits at 2,000 feet (609m) with 1,300 feet (396m) of vertical. Here, they have improved the snowmaking and upgraded the lighting at the summit, cleverly adding a new hybrid mechanical lift that combines 8-person gondolas with 6-person chairs. They have also made improvements to summit installations in order to speed up the flow for skiers and riders. The resort has also reconfigured eight of its trails. For information call (450) 534-2200 / 1-866 276-6668 or visit SkiBromont.com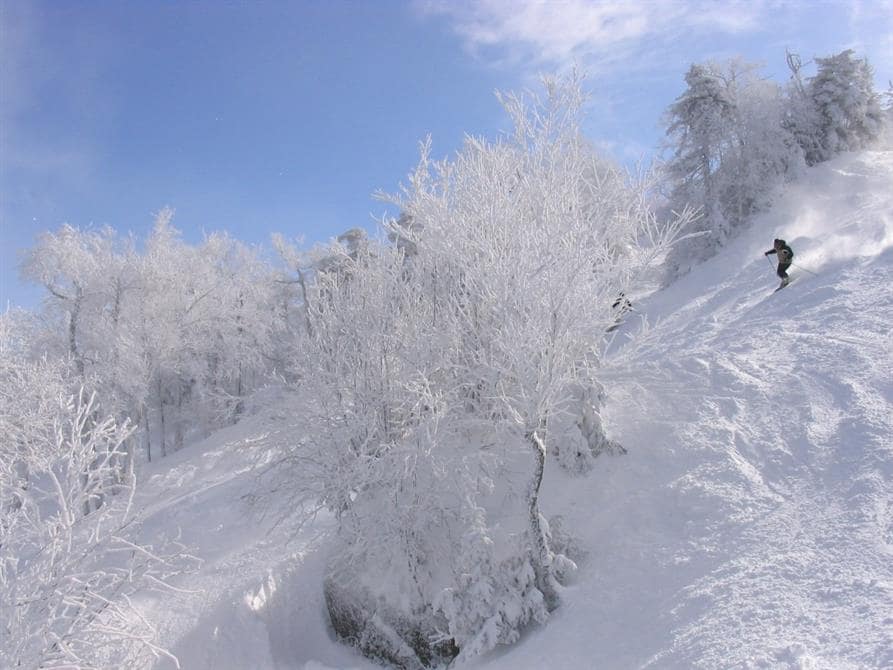 Mont Sutton
Mont Sutton in the town of Sutton, Quebec with its 1,499 feet (457m) of vertical, sitting at 3,175 feet (968m), has spent close to $1 million on upgrading its snowmaking system to create a thicker base and get the season off to an early start. As a result they are have opened on November 24 this year. They have also made improvements to the bar, restaurant and other facilities. For more information : (450) 538-2545 / 1-866 538-2545 or MontSutton.com
Mont Orford
Meanwhile Mont Orford, 10 km northwest of Magog, and the highest in the Eastern Townships (fourth in Quebec) at 2,790 feet (850m) with a vertical drop of 1,932 feet (589m) is making an $11 million investment to be spent over the next 18 months. For this season they have recently improved their snowmaking and upgraded their lifts. As for variety, Mont-Orford is actually three mountains in one. It
is also the only ski resort to offer alpine hiking, a new sport to discover.
For more information: (819) 843-6548 / 1-866 ORFORD1 or orford.com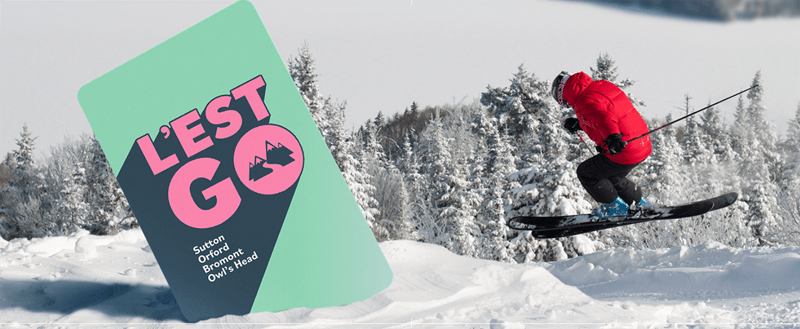 L'EST GO Card – 4 Mountains, 4 Unique Experiences!
The L'EST GO card allows holders to save on daily ticket prices at the Townships' four major ski centres.
Card purchasers can experience: The most beautiful glades in all of Canada at Mount Sutton; The largest illuminated ski domain in all of North America at Bromont, montagne d'expériences; The grandiose panoramic views at Mount Owl's Head; And the highest skiable summit of the region at Mount Orford. . . All this and amazing landscapes, welcoming friendly people, and really cool après-ski offers!
Last season (2022) it saw experienced record sales – 5,800 cards that generated more than 18,000 days/ski. Those sales represented a 35% increase over the first season (2019-2020) for L'EST GO.
The 2023-2024 L'EST GO card will be on sale at the end of October.
by Terry Lankstead with notes from Eastern Townships